By using WOSP360iA technology,
you can implement a "Remote Expert" functionality into your business operations as added service offered.
By utilising expert and specialist resources globally and locally the Impsyz Business-2-Business and Peer-2-Peer platform, your business can now deliver live and extended expert information and advice.
Consequently, novice employees no longer need to wait for hours or days for feedback due to location or other constraints. WOSP360 Remote Expert allows users to connect to field workers with an AR (Augmented Reality) wearable goggles or other IoT, such as "Smart Video Glasses".
The hired "Remote Expert" can see exactly what you are looking at, and even draw instructions for you to view. Real-time assistance increases both employee accuracy and cost efficiency, all within a shorter period.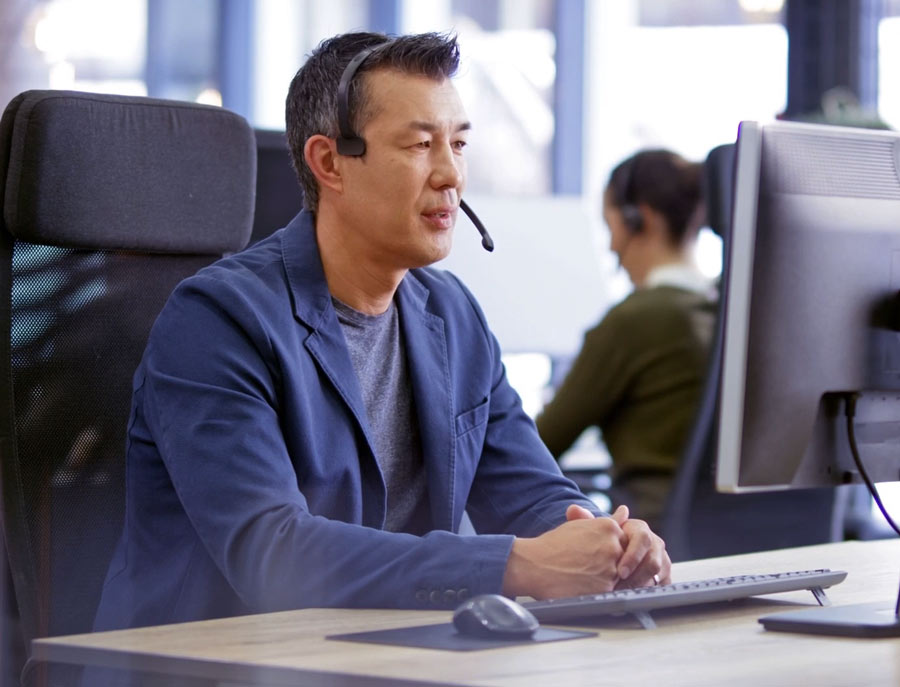 Multi-Skilling
With WOSP360, your workers no longer need to be experts to execute a task successfully, just qualified.
Augmented work instructions can encapsulate years of experience, empowering someone who is qualified (but not quite an expert) to complete a task they would otherwise be unable to accomplish.
Even if they hit a roadblock, the local workforce can use Remote Expert to talk them through the job by experience, skills and oversight, thereby reducing the time needed to repair a piece of equipment by hours, days, or even weeks. 

Increased Safety and Confidence
In high-stress environments, your workers are confronted with uncertainty in their tasks. Access to correct information, simplified procedures, and successful task completion are critical.
WOSP360i addresses these needs. It delivers hands-free work instructions on your wearable AR goggles, IoT or computer screen, freeing the operator to complete their task without the need to divert their attention by consulting hand-held manuals. 
Drones, Robotics & IoT
Drones, Robotics & Internet of Things (IoT) will operate on WOSP360 technology, providing indications of dangers in area of navigation and user send out instructions to stay away or distant from such hazards.
In agriculture, forestry, conservation, land management these services can be developed to monitor humidity, pollination, insect and fungi attack a crop, wind, chemical residues, pollution in general and report back to WOSP360 central for information storage.

Contextually Relevant Information
Using WOSP360, your approved or certified operator is given all or bite-sized pieces of information in a contextually relevant manner to make better-informed decisions, not being overloaded with information.
Moreover, WOSP360 can effectively prevent an "alarm-avalanche" in emergencies, where one error subsequently triggers a series of mistakes in other areas of the operation.