The SIE MasterAcademy
Become a WOSP360 Certified SMA Master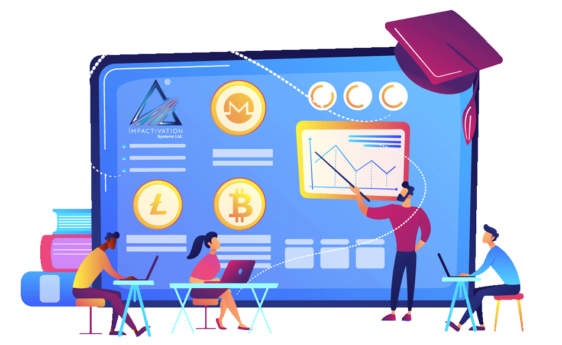 MANCHESTER, THE UNITED KINGDOM
FRI 14 OCT – SUN 30 OCT 2022
Class No. 522.10
MANCHESTER, THE UNITED KINGDOM
FRI 11 NOV – SUN 27 NOV.2022
Class No. 522.11
A solution to the main challenges.
We have solved the most pressing challenge of our time by designing a B2B Cloud platform for global experts, engineers and consultants working with Sustainability and Sustainable Development Goals, ESG Investors and Finance specialists. 
This includes Fund Managers focusing on PRI and Sustainable Finance, Impact Investment developers and REDD+ forestry projects. 
The Platform has 8 Expert Dashboards to cover both the B2B and B2C markets for our clients and their customers, the is only one main platform we all will be working on.
The SIE Institute takes a constructive approach to the development of ESG, SDG, CSR and EHS. This with the reassurance that all the techniques and technologies to address today's environmental and scarcity problems are already available on our platform.
What will differ between service providers is skills, knowledge, experience and speed of solutions and their implementation. 
We enable your companies successfully implement of  Wosp360.com cloud as your stationery and remote working strategy. The COVID 19 pandemic and the increased safety threats of instability within countries and regions demonstrate every day how important the Wosp360 Predictions, Simulations and Proactive services are. Time is of essence.
THE WOSP360 Business Excellence Institute
SIE Academy and WOSP360 Business Excellence Institute are unlocking the potential of combining science-based education with practical use of a wide range of technology and systems with tailored dashboards for assessment and simulation. 
We provide you with practical skills and experience from project training, using modelling metrics, third-party verification and authentication systems. 
Professional SMA Master Certification is suitable for all corporate advisors, consultants, engineers and experts to extend their Sustainability, SDG and ESG knowledge turning it into a new profession as an SMA-certified Corporate Sustainability Officer.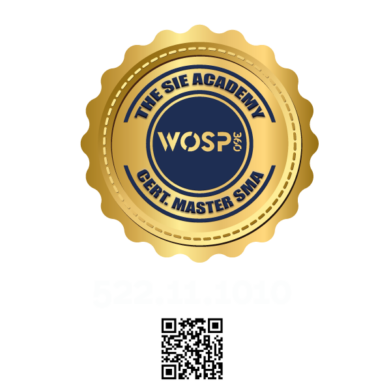 The SIE Master Academy
Sustainability & Impact Economic Advisor
The SIE Certified SMA Master
NEXT level SUSTAINABILITY, Certified SMA Masters, The Corporate Sustainability Protocol, Interactive SDG & ESG Dashboards
We teach you how to develop real and measurable Sustainability, and how to deliver verifiable Sustainability results in ESG Finance and Impact Investments. 
We'll teach you how to use the World Sustainability Protocol with the WOSP360 risk assessment and feasibility test before developing a proactive sustainability strategy. 
We'll teach you how to model evidence-based sustainability with metric verification for customer certification.
WOSP360 LEARNING & SKILLS TESTING IN CLASSROOM                     
130 hours+ Master Class education in a classroom where you are a student, your tutors teach you 4 professional skills including practical training to gain experience. 
Teaching you thoroughly the full depth of high-quality knowledge and skills gathered during 40 years of an active and wide range of field experience, we transfer knowledge till you have absorbed it all. 
You'll also have 24/7 support from colleagues,  students and tutors, as added value for the life you bring home.
WOSP360 CERTIFICATION
After succeeding in the SIE knowledge exam and project skills test, you have the basic and practical training needed for problem shooting, system development, and verifiable delivery. And you are ready to teach SIE Basic Knowledge to others. You need your certificate upgraded to include teaching, coaching and certification.


WOSP360 EXTENDED BUSINESS SERVICES ONLINE
After learning at the Academy you take with you extended knowledge of how to administrate and market your new profession and skills, you are now your administrator. 
By adding our online teaching class you become certified to take your students for education and training supported by your academy tutor and the global community. 
There are national franchise representatives agreements, national teaching and advisor agreements available in most countries. 
Early Bird Offer
Book in time and save up to 25%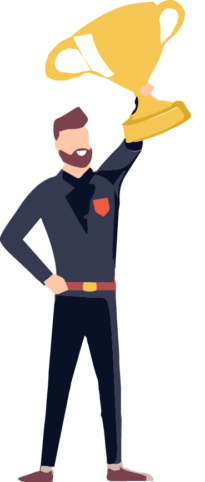 MANCHESTER, THE UNITED KINGDOM
FRI 14 OCT – SUN 30 OCT 2022
Class No. 522.10
MANCHESTER, THE UNITED KINGDOM
FRI 11 NOV – SUN 27 NOV.2022
Class No. 522.11
THE SIE ACADEMY PROGRAM 2023
Copenhagen – Manchester – Cologne – Toronto – Singapore – Boulder
The Sustainability & Impact Economic Master Academy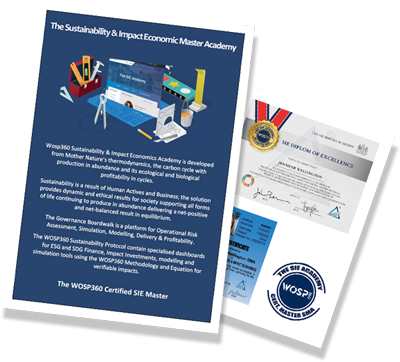 Course plan
We have completed the full syllabus and schedule for the 14-day training.
If you are seriously interested, we can send you this as a 28-page PDF.
Please fill in and submit the form here. (We're working on this manually, so please bear with us if the plan doesn't arrive instantly.)
Yes, I would like to receive the full plan